Red Premier Dozen
Currently a Customer? Login Here
* Indicates a required field.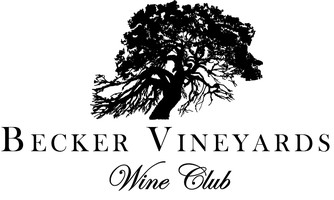 This Membership includes our premier single vineyard and small batch offerings. RED WINES ONLY.
Wine Club Shipments occur in February, May, September, and December.
Wines are chosen by Dr. Becker and our wine maker, Jonathan Leahy.
An email is sent approximately 3 weeks prior to each shipment with information about your upcoming Wine Club Shipment.


12 Bottles Per Shipment
$360 - $520 plus tax and $12 FLAT rate shipping

Shipments are sent out via UPS.
Federal law requires a signature of someone over the age of 21 upon delivery.
Available shipping states include: CA, CO, FL, IA, IL, IN, LA, MA, MD, MI, MN, MO, NC, NM, NV, NY, OH, OR, PA, TX, VA, WA, WI, and Washington, D.C.

You may choose to pick up your Wine Club Selections at the winery.
Pick Up Parties are held at the winery and the dates are included in your informational email.
This information may also be found HERE
Membership Benefits:
20% Wine Discount
10% Winery Event Tickets Discount
20% Merchandise Discount
$12.00 FLAT RATE shipping on your Wine Club Shipments
COMPLIMENTARY wine tastings for you and up to 2 guests at each visit to the Winery or Main Street Tasting Room **
COMPLIMENTARY Annual VIP Tasting and Tour for you and up to 10 guests (Two weeks notice for reservation required)
Two COMPLIMENTARY seats on one of our scheduled Saturday Library Tastings per year (Advance reservations required)
Two COMPLIMENTARY seats on one of our scheduled Saturday Riedel Wine Glass Tastings per year (Advance reservations required)
​** limit one tasting per day