Fascination 2016

---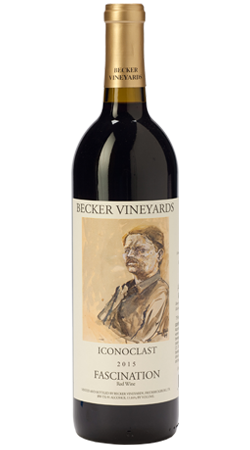 The 2016 Fascination is an amalgamation of varietals not often paired together: Petit Verdot, Merlot, Cinsault and Mourvedre. Through the art of winemaking, we offer you a glas of wine which expresses a sophisticated flavor profile that challenges your greater taste sensations.
Perfumed notes of rose, raspberries and cherries greet you upon your first swirl. This wine displays the varietal fullness of berries,florals, a mature palate heavy with spices, cassis, bramble fruits, followed closely by black pepper and brown spice, finishing with smooth tannins.
Aromatics: Raspberry, cherry, black pepper, rose petals, hints of vanilla
On The Palate: Brown Spices, full tannins, deep bramble fruit
Wine Specs
Harvest Date
September, 2016
Aging
2.5 years in American Oak barrels
Fermentation
Stainless Steel and oak barrels
Bottling Date
October, 2019
Residual Sugar
Off Dry 8 g/L
Wine Profile
Production Notes
Varietals: Petit Verdot, Merlot, Cinsault, Mourvedre
Food Pairing Notes
Classic Italian (Northern and Sicilian) dishes, pizza, hearty soups
Other Notes
SKU 644412000298 Please Note: Due to federal labeling laws, this wine can only be shipped to a Texas address.
Product Reviews
MARY MEYER
(May 22, 2021 at 8:54 PM)
My daughter and I have spent many a moon at your vineyards. Your wines are our favorites. With that, the 2016 Iconoclast Fascination red blend is outstanding!! Our favorite wine in the world!. How do I order this as it is no longer in the wine stores. A sad day!!