Gift Box - Two Bottle - Red Wine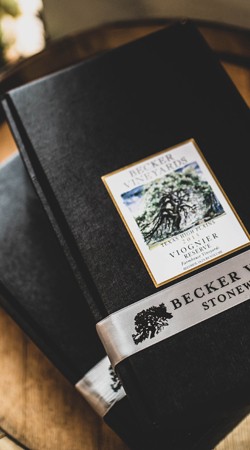 All Gift Box orders will be shipped out within 5 business days of order date, unless customer specifies different request.
2016 Culinaria

One of the most seductive, alluring food friendly wines yet, this vintage of Culinaria caresses your senses with unabashed forwardness.

A celebration of the Culinaria Wine and Food Festival, is a wine that changes each vintage, always with food pairing in mind. This particular vintages boasts Barbera, Dolcetto, Mourvedre, Tempranillo and Petite Sirah from the great vineyards of the Texas Hill Country and Texas High Plains AVAs.

2016 Malbec Reserve

Three distinct vineyards provide the Malbec for this vintage, with just 10% Petit Verdot, producing a structured, medium-bodied wine with bright ruby hues, reminiscent of French Malbecs. Plums and blackberries with violets greet you followed by a mouthfeel of bright tannins balanced with dried cherries, mincemeat, finishing with tart red fruit.