Gift Box - Three Bottle - Reserve Wines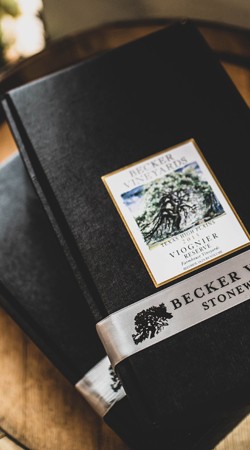 All Gift Box orders will be shipped out within 5 business days of order date, unless customer specifies different request.
2015 Chardonnay Reserve

Our 2015 Reserve Chardonnay comes from three different vineyards: two from the High Plains and one Hill Country AVA. Harvested from vines spanning 6 to 35 years old, we can boast this is from the oldest Chardonnay vines still in existence in the state of Texas. Fermentation and aging is selected to highlight each vineyard's characteristics.

Current New World Chardonnays are often buttery or oaky; our approach with these wines maintains the classic, Old World style, complete with large aroma profiles, subtle, elegant fruit and a full, soft mouthfeel.

2018 San Antonio Stock Show and Rodeo Int'l Wine Competition - Top Texas White Wine & Gold Medal

2016 Cabernet Sauvignon Reserve: Canada Family Vineyard

The Canada Family Vineyard produces one of our most sought after vineyard designate Cabernet Sauvignons. The granitic, black soil of the Canada Family's land, located in Plains, TX of the Texas High Desert, provides the minerality and backbone structure. 2016 provided a unique growing year, with well-developed berries, allowing this unique wine to develop: A dry, medium-bodied wine with soft tannins, bright florals and soft red fruits.

2016 Malbec Reserve

Three distinct vineyards provide the Malbec for this vintage, with just 10% Petit Verdot, producing a structured, medium-bodied wine with bright ruby hues, reminiscent of French Malbecs. Plums and blackberries with violets greet you followed by a mouthfeel of bright tannins balanced with dried cherries, mincemeat, finishing with tart red fruit.