Gift Box - Red & White Wine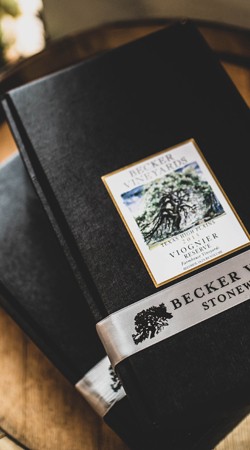 All Gift Box orders will be shipped out within 5 business days of order date, unless customer specifies different request.
2015 Roussanne Reserve

Roussanne is one of the great Rhone Valley white wines. Meaning 'roux' or russet colored in French, it is named for the reddish-gold pigment the fruit displays when fully ripe. Our Roussanne grapes are sourced from the Bingham Family Vineyard and Farmhouse Vineyards in Meadow, TX of the Texas High Plains AVA. Texas Roussanne shows a great depth of flavor, accenting the natural fruit flabors of pear and mild troptical fruits.

2015 Prairie Rotie

This Prairie Rotie is a blend of Mourvedre and Carignan from Reddy Vineyards located in the Texas High Plains with Merlot, Mourvedre and Barbera from Texas Hill Country's Drew Tallent and Becker's Estate and Peter's Prairie vineyards.