Local Roots Book Club Series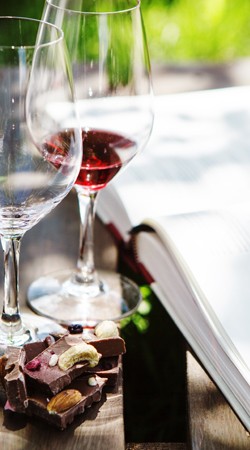 Your books MUST be PICKED UP at Becker Vineyards Main Street Tasting Room.
Hill Country authors telling Hill Country stories pairing with Hill Country wines....

Join us one Sunday afternoon each in June, July, and August as we have a book discussion with charcuterie and a complimentary glass of Becker Vineyards award winning wine.

Once our discussion has concluded, the author themselves will join us for questions and a book signing session!

---

Sunday, June 23

Sunday, July 21

Sunday, August 18

Becker Vineyards Main Street Tasting Room
307 East Main Street
Fredericksburg, TX

---

3:00pm - Book Club Discussion with charcuterie for the group and a complimentary glass of a specifically paired Becker Vineyards wine

​

4:00pm - Book Author joins the group for discussion and book signing
---
June Wine and Book Selections
Luckenbach Texas - The Center of the Universe

Author Becky Patterson

Becker Vineyards 2017 Tempranillo Reserve

This book covers in colorful detail the years the author's father, Hondo Crouch, owned the town in the '70s, as well as its German-Texas history of intellectual creativity and Civil War-time tragedy of the 1850s.
---

July Wine and Book Selections

Enchanted Rock Blue(s)
Author Robert Deming
Becker Vineyards 2017 Ranger Hays


A mountain lion shows up at Enchanted Rock State Natural Area in Llano County Texas, and throws the place into chaos. A shadowy back country camper, the threat of revenge by the drug cartel, a pregnant wife, and a pending layoff complicate life for Park Police Officer Maurice Neunhoffer.
---

August Wine and Book Selections

The Gillespie County Fair
Author Marc Hess
Becker Vineyards 2016 White Wing


As rampant land development and tourist money begin to transform the old German farming community of Fredericksburg, two intermarried pioneer families lock in a life-and-death struggle over the sale of their homestead. Their vicious feud in an otherwise harmonious and bucolic community leads to the demise of two pioneer families and culminates in the triumph of one hard-headed, young girl.
---
**** All books must be PICKED UP at the Becker Vineyards Main Street Tasting Room.****
Your confirmation email will include a ticket to tell you when the books are available.