Virtual Tasting 3 Pack - Week 26

---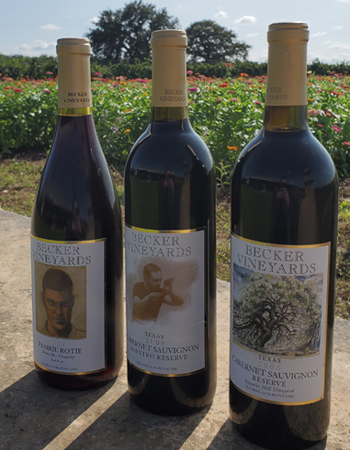 SOLD OUT SOLD OUT SOLD OUT
Week 26
Virtual Wine Tasting
We've included wines that haven't been seen in over 12 years!
$120.00 Bundle price for everyone!
INCLUDES 3 bottles listed below
AND UPS Ground shipping!
Library Release - 2013 - Prairie Rotie
Texas Hill Country
Library Release - 2008 Cabernet Sauvignon MAESTRO Reserve
Texas
Library Release - 2006 Cabernet Sauvignon Reserve
Granite Hill Vineyard

Virtual Tasting Schedule:
Wednesday, September 23
5:30pm
ALL three wines will be tasted together!
All virtual tastings will be conducted through Facebook live.
*Please keep in mind your wines may arrive too late to participate in the virtual tasting sessions depending on when order is placed.
** This offer cannot be combined with other deals or promotions
Product Reviews