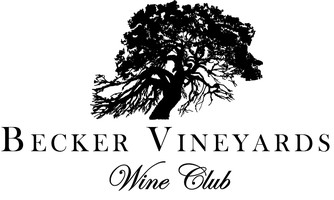 Our Standard Membership includes winery only wines. Red, white, and rosé varietals may be included in these shipments. Wine Club Shipments occur in February, May, September, and December.
Wines are chosen by Dr. Becker and our wine maker, Jonathan Leahy.
An email is sent approximately 3 weeks prior to each shipment with information about your upcoming Wine Club Shipment.
3 Bottles Per Shipment
$70 - $100 (plus tax, shipping and handling)
Shipments are sent out via UPS.
Federal law requires a signature of someone over the age of 21 upon delivery.
You may choose to pick up your Wine Club Selections at the winery. However, if wine is not picked up within 6 months of credit card processing, one shipping attempt will be made at Member's expense. If wine is returned, it will be donated.
Pick Up Parties are held at the winery and the dates are included in your informational email.
This information may also be found HERE
Membership Benefits:
FREE to join, no monthly dues, no long-term obligation
Quarterly Shipments of wines selected by Dr. Becker and our Winemaker delivered to your doorstep (February, May, September and December)
20% Discount on most Wines and 10% on Merchandise
FREE wine tastings (glass not included) for up to 2 people at visits to the Winery OR Main Street Location **
Access to our Wine Club Member Saturday Tasting Room
Access to New Release Wines, Wine Club Exclusive Wines, Small Lots or Winery Only Lots
Quarterly Newsletter with winemaker notes, upcoming events and winery happenings
FREE Annual VIP Tasting and Tour: Host up to 10 guests for a private tour with wine tasting and cheese board (two week advance notice required)
Discounted event tickets for Becker events throughout the year
Exclusive access to "Members Only" events
**Limit ONE per day
**Limit TWO per week