Estate & Winery
---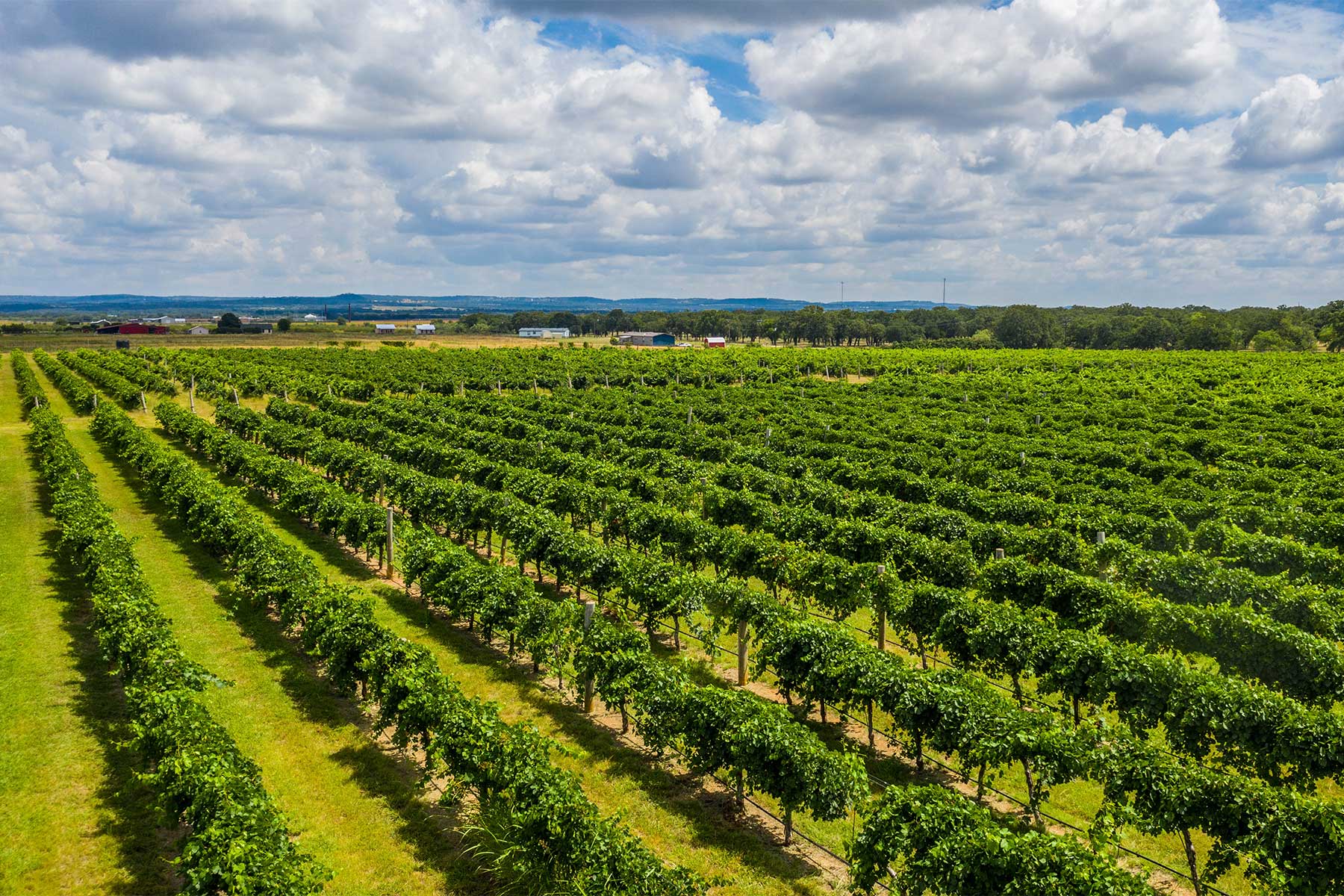 The estate is home to 66 acres of vineyards known as the "front" and "back" vineyards.
Eleven grape varietals are planted on the estate (Cabernet Sauvignon, Malbec, Merlot, Cabernet Franc, Mourvedre, Syrah, Petite Sirah, Sauvignon Blanc, Chardonnay, Grenache, and Sangiovese).
The Wine Club "Block" vineyard contains 2 acres of the Sangiovese and Petite Sirah varietals.
The Library, opened in 2012 is a 26 year collection of the Becker's private wine selection and single vineyard Cabernet Sauvignon barrel program.
The Lavender Haus - which is a replica of the LBJ Settlement Barn in Johnson City - is used for wine dinners, festival luncheons, corporate retreats, birthday parties, special group tastings and more.
The Barrel Chai houses a private tasting room for our Wine Club members and a "state of the art" bottling line.
The Winery Verandah is complete with an outdoor tasting experience.
The 1890's homestead log cabin sits just outside the main tasting room along side the windmill and water tank.
There are acres of grassy lawns perfect for an afternoon picnic and relaxation.
A lavender field along with seasonal flower fields of Red Poppies and multi-colored Zinnias.
The winery includes 3 tank rooms, an underground cellar, and 5 barrel rooms that contains over 5500 oak barrels
Picturesque sunsets.
---
The Facility
Becker Vineyard's winery is a 10,000 square foot facility which is a reproduction of a late 19th century German stone barn, a prevalent style of the Texas Hill Country. Since the vineyard was founded in 1992, three winery expansions have taken place to accommodate 74 fermentation tanks and over 5500 barrels used during the aging process.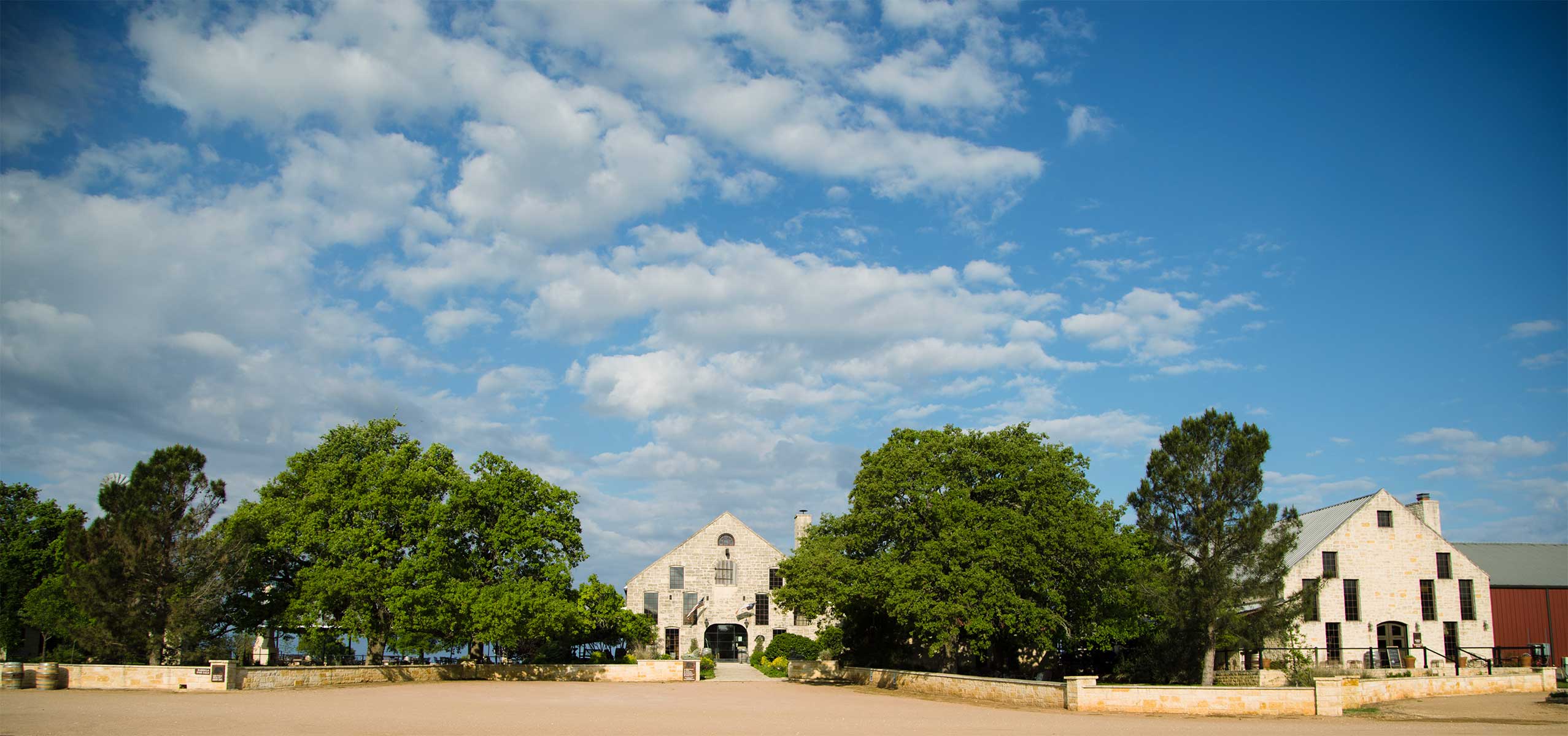 The winery is the largest purchaser of French and American White Oak barrels in the state of Texas. Guided tours are conducted 7 days a week at scheduled times (please see our "Visit" for more information). The production and bottling operation is a year-round process. Our "state of the art" Italian designed bottling equipment was customized just for Becker Vineyards and will process 55 bottles per minute. Many of our wines are fully distributed within the state of Texas and can be purchased through retail outlets. Most of the wines we feature at the winery are winery exclusive.