Important Dates
---
Wine Club Shipment Dates!
February 2020 Wine Club Shipments have all been processed. If you have not received any information regarding your February 2020 Wine Club Shipment, please contact the Becker Vineyards Wine Club Department.
The May 2020 Wine Club Shipment is NEXT!
All changes to your account MUST be submitted prior to Monday, May 4th to ensure updates are applied to your May Wine Club Shipment.
Credit cards will be charged on May 7th & 8th.
May 2020 Wine Club Shipments are tentatively scheduled to leave our winery on May 11th & 12th.
October 2020 Wine Club Shipments are tentatively scheduled to leave our winery on October 12th & 13th.
May 2020 Wine Club Pick Up
At this time, we will NOT be hosting a Wine Club Pick Up Party for the May 2020 Wine Club Selections.
Pick Up Your Wine Club Selections at the Estate Winery beginning Saturday, May 9th.
Please see instructions below to ensure you do not wait in long lines or miss the opportunity to pick up your wines.
At this time, the winery and grounds are NOT open. This will be curbside only.
We want to make it safe and easy for you to get your Becker Vineyards wines.
1. MAKE A RESERVATION FOR A TIME SLOT. We are trying to limit the number of people to ensure our cooperation with social distancing and availability of staffing. Multiple time slots are availble Fridays, Saturdays, and Sundays.​​
2. At the time of your reservation, arrive at our Estate Winery location, and park in an open designated pick up spot.
3. Call the phone number and extension listed on the sign in your space to let us know you are here.
4. We will check and update your Wine Club and place orders for any additional bottles of wine or lavender products you would like to purchase.
5. Your products will be brought out to the designated loading area for you to retrieve.
6. Please exit once all of your products are loaded to maintain good flow of traffic and to give more people the opportunity to pick up their items. As you leave, you will be directed on a drive through the vineyard.
**NOTE: You may also pick up your Wine Club Selections at the Main Street Tasting Room Drive Thru in downtown Fredericksburg. They are open 7 days a week, from 11am - 6pm.
***NOTE: We will also continue to hold your wines for 6 months at the winery, if you wish not to pick them up at one of the available time slots at the vineyard.
It is important to us at Becker Vineyards to maintain the distancing guidelines currently in place and still make it easy for you to get your Becker Vineyards wine fix. The Estate Winery grounds will be closed. No picnics or sitting on the lawn will be permitted.
The health, safety, and support of our staff and customers is very important to us. We greatly appreciate your support and patronage.
---
Future Pick Up Parties!
Every Wine Club Member is encouraged to attend! We will have live music, snacks, and complimentary wine tastings for our Club Members at these events. However, shipping customers will not be able to pick up their wine at the event.
Upcoming October 2020 Pick up Parties are tentatively scheduled for October 11th & 18th.
Please feel free to call (830) 644-2681 ext. 230 to make changes to your account or email us at wineclub@beckerwines.com
---
Wine Club Member Only Events!
Becker Vineyards is the wine host on a 7-night cruise from Budapest to Vilshofen and we want you to come with us! Our fourth cruise with AmaWaterways, this will be one to remember for sure. Be sure to book your trip though our travel agent, Wendi Cartwright, to ensure you are included in the Becker Vineyards Group Booking. Click Here for More Information!
Wine Club Annual VIP Tour and Tasting
Each year, Wine Club Members are invited to book a VIP Tour and Tasting for themselves PLUS up to 10 additional guests! Your group receives a private tasting, tour, and cheese board. (Subject to availability and two week advance reservations are REQUIRED)
Available for booking once a re-open date is set.

---
Becker Vineyards Wine Club Adventures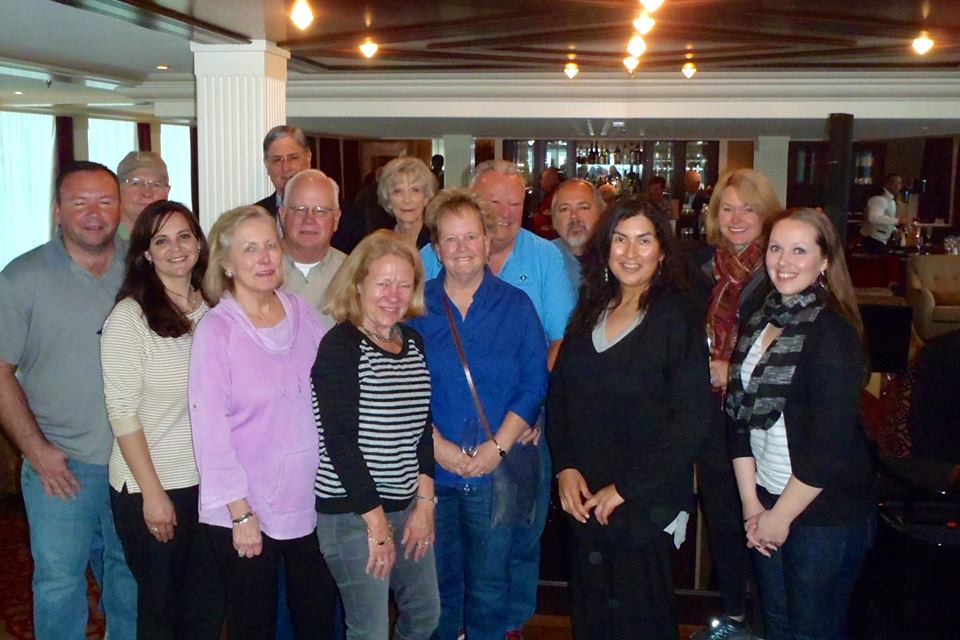 2015: Our River Cruise in France was a fantastic beginning to our Wine Club Trips! Check out the photos.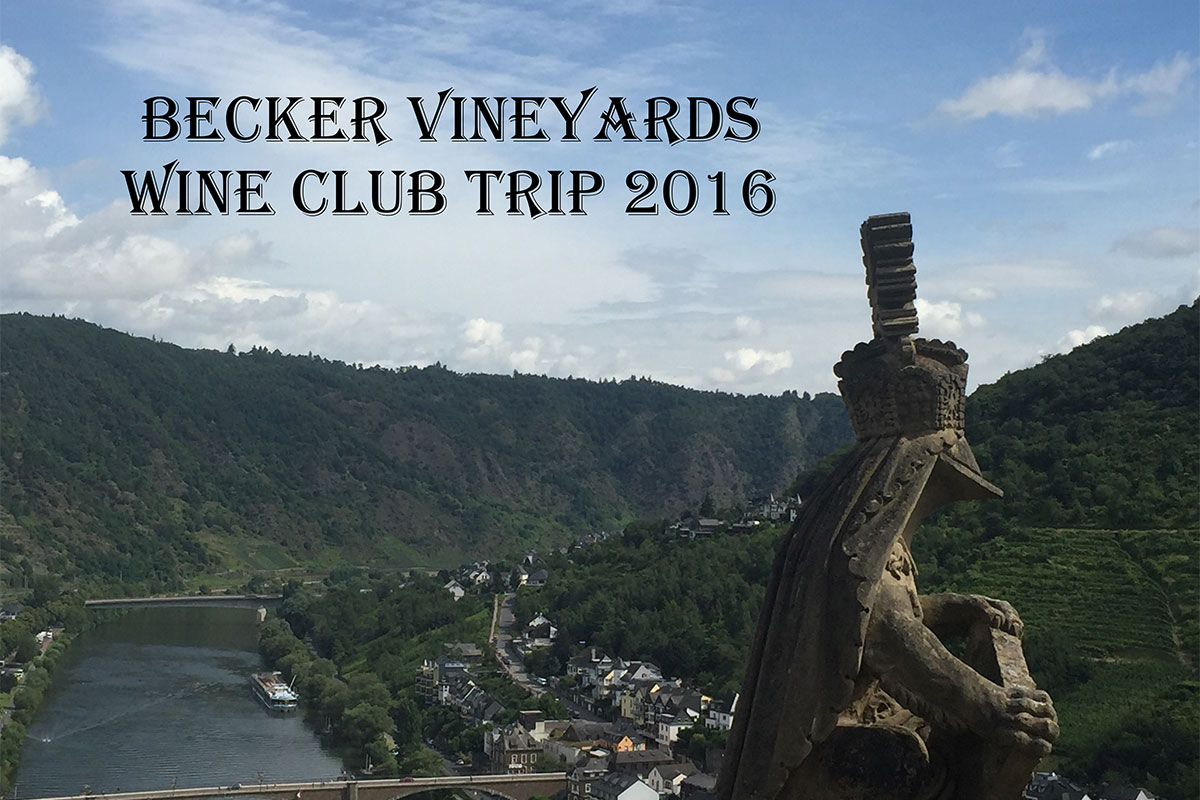 2016: We had a wonderful time in Prague and throughout Germany on our River Cruise this year! Check out the photos.
We hope to see more of you on our next Wine Club Adventure!