The Estate
---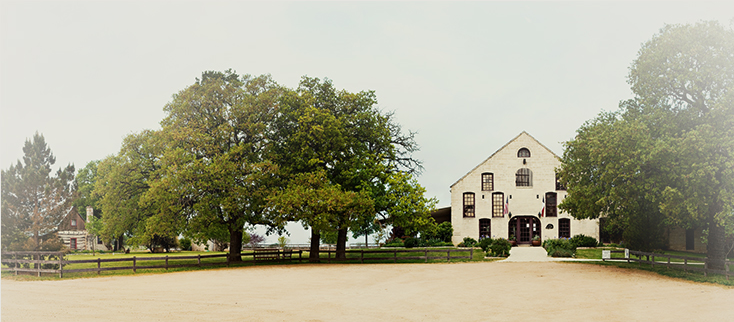 The estate is home to 42 acres of vineyards known as the "front" and "back" vineyards.
A newly planted Wine Club Vineyard contains 2 acres of the Sangiovese and Petite Sirah varietals.
The Library, a recently completed 20 year collection of the Becker's Private wine selection and single vineyard Cabernet barrel program.
The Lavender Haus which is a replica of a barn at the LBJ Settlement in Johnson City is used for wine dinners, festival luncheons, birthday parties, special group tastings and more.
The Barrel Chai houses a private tasting room for our wineclub members and a "state of the art" bottling line.
The Verandah which is an outside patio complete with an outdoor tasting experience.
The 1890's homestead log cabin with scenic windmill and water tank.
Acres of grassy lawns perfect for an afternoon picnic and relaxation.
A lavender field with seasonal flower fields.
The winery includes 3 tank rooms and a barrel warehouse that contains over 3000 oak barrels
Picturesque sunsets.