Dried Lavender Florets

---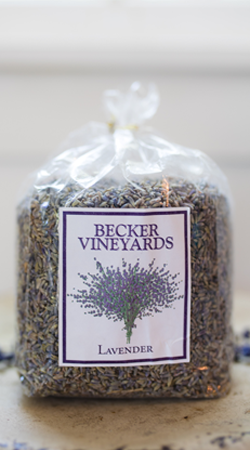 Lavender florets can be added to any potpourri or used in sachets. Sachets may be used in closets and drawers as its natural aromas repel moths. In spite of being the insect world's pickiest eaters, it seems moths do not share our attraction to the purple flower's perfume. 1/4 lb bag
Product Reviews
ANGIE
(Jul 2, 2018 at 6:33 PM)
Makes an AWESOME lavender lemonade!!!
Marilyn
(Aug 14, 2018 at 4:39 AM)
Exceptional sachet fragrance! Pillow pockets with Becker lavender florets are great gifts
Nicholas Vela
(Aug 27, 2020 at 6:44 AM)
A great product. The smell is heavenly and perfect for refilling my Sachet Petites. They also work well with my tea making.