General Tasting

---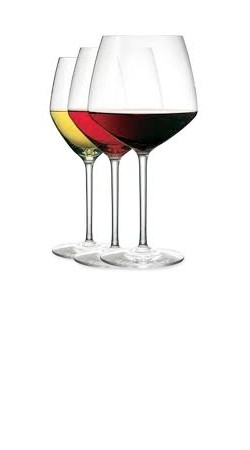 Product Reviews
Rudy Cavazos
(Mar 17, 2022 at 9:36 AM)
Product wise: Excellent variety of flavors from sweet to dry. We were very happy with it. We loved the spectrum of complexity in the wines.
Service wise: The staff is/was always infectiously enthusiastic about not just the wine but the experience. They were very helpful, approachable, friendly, and knowledgeable.
Together, these two things make a visit to Becker's always something I recommend.
Tricia Zinecker
(Mar 20, 2022 at 10:11 AM)
Becker Vineyards was our favorite wine and our favorite tasting experience in Fredricksburg. The environment was lovely and the staff very knowledgeable.
Veronica
(Mar 24, 2022 at 9:57 AM)
The staff during the tasting were not that friendly and interactive with us to tell us about the wines. We did not feel welcome and actually left before we even used all of our tasting tickets. We were not that happy with the selections either.
Debby Rush
(Apr 4, 2022 at 3:59 PM)
You have a beautiful facility. It was a beautiful day to sit outside and enjoy the wine, ambiance and friends. I found the staff very personable and informative . The tour was an added bonus. I have recommended your facility to other friends
Robin Eschenburg
(Apr 9, 2022 at 5:37 AM)
We had a lovely experience here! The grounds are beautiful! The staff was very nice and knowledgeable. We enjoyed all the wines especially the Viognier, Jolie, Chardonnay Reserve and Ranger. Great place!!!
Jenny
(Apr 27, 2022 at 2:48 PM)
We visited several tasting rooms during our visit to Fredericksburg, but this was the best! Very attentive staff and large variety to choose from. Most places had specific wines to pick from for their tastings, you gave us the full menu. Most places also charged a similar price, but only let us sample 4 or 5 wines, you gave us 6 options! We also loved the lavender products. We'll definitely be back and recommend your beautiful winery to others!
Janis Landon
(Apr 30, 2022 at 1:48 PM)
We visited a few very nice wineries with attentive staff and expected this one to be as nice. While the grounds were beautiful and some of the wines were good we opted not to purchase any based solely on the customer service. The gentleman that served us inside acted like he had better things to do. His attitude was "here's a white wine, try it". There was no explanation, no marketing, no eye contact. You need to hire people who act like they're invested in the business. We did get a glass of wine to take outside and the man outside was friendly. Unfortunately that was too little, too late as we had already decided not to return no matter how much we might have enjoyed the wine.
Laurie
(May 1, 2022 at 4:54 PM)
We enjoyed our wine tasting at Becker Vineyards. Some times I want a detailed explanation about a wine, and some times I don't want or need it. The beauty of this winery's set-up is that they give you 6 tasting tickets upfront and you can roam around a bit and find a server that suits your needs. The wines we tasted were all good, and it was nice having a variety to choose from. The servers were all friendly and attentive and fun to chat with on the day we visited. We enjoyed walking around the lovely property as well.
Renee
(Aug 18, 2022 at 5:03 AM)
Being a local we try to stay away from the popular locations do to so many tourist. I've been wanting to try Beckers for a couple of years and have had a glass at the town location. We we're pleasantly surprised at how friendly the staff was and Dean treated us fabulous. The wines were awesome so we decided to join. Thank you
Richard
(Oct 6, 2022 at 5:31 AM)
The atmosphere was chaotic, with tasting tickets in hand. Looking for someone available to sample the wines was waiting for availability. The wines are tasty The tasting tickets give opportunity to try the wines, but to expect anything more than the pour and what the wines' name is wishful thinking. The setup of walking up to the server, made the experience rushed. Some of the tasting were without pouring the remaining wine out, so would have residual wine from previous sample. My wife like to ask questions about the wine and what pairs well with it, early on we realized just hand the sample ticket get the pour. The sample bar area was busy, which effected the interaction of the tastings.
Jacob Medina
(Mar 4, 2023 at 4:55 AM)
My wife and I purchased 2 tastings from the front register. We made our way over to the tasting bar where we were not greeted or given menus. My wife managed to locate our own menus. We browsed the menu, and browsed the menu some more. After standing idle for 10+ minutes with still no greeting but yet eye contact from a floor manager and both sommeliers. We watched 3 additional couples from the patio walk right in and up to the bar for glass pours and then walk back out. In total 14 patrons were served before us with not even so much as a greeting. Needless to say we left unsatisfied and very underwhelmed, with no intent to return.
Patty J
(Mar 21, 2023 at 6:29 AM)
Beautiful vineyard! First time tasting at Becker and it did not disappoint. Kinda pricey, but a fabulous time!
Ron Haygood
(May 8, 2023 at 5:37 AM)
Good wine variety, friendly and informative staff, beautiful area and atmosphere….highly recommend!