Lip Balm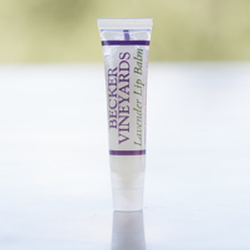 Enjoy the day and smooth lips with our special handmade lip balm. Made with Becker Vineyards estate grape seed oil.
Product Reviews
Jennifer Crawford
(Jan 15, 2018 at 6:14 AM)
I am prett much just a chapstick and lipgloss girl but I have to say I Love this lip balm!! It's one of my new favs! I love the smell and how it adds shine but isn't sticky like some. Definitely a must have!!!