Lip Balm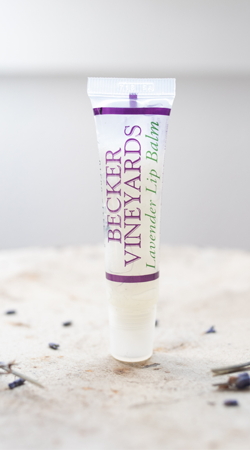 Enjoy the day and smooth lips with our special handmade lip balm. Made with Becker Vineyards estate grape seed oil.
Product Reviews
Jennifer Crawford
(Jan 15, 2018 at 6:14 AM)
I am prett much just a chapstick and lipgloss girl but I have to say I Love this lip balm!! It's one of my new favs! I love the smell and how it adds shine but isn't sticky like some. Definitely a must have!!!
Brittney McPherson
(Apr 15, 2018 at 11:46 PM)
I'm absolutely in love with this lip balm!!! It makes my lips feel so soft and the smell is AMAZING. Will definitely be ordering more of this!!!
Stacy Sadler
(Apr 24, 2018 at 5:47 PM)
I am the queen of lip balm living in Colorado using it all the time, and this is one of the best!! Keeps my lips hydrated and smooth and is very healing as well!