Massage Oil

---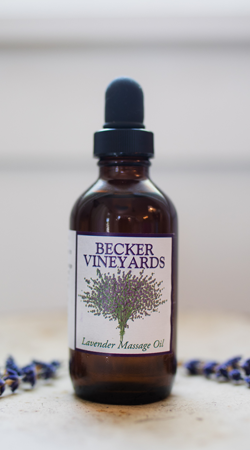 Lavender massage oil is designed to enrich and enliven one's skin. Apply to skin to moisturize and nourish. Lavender massage oil is a blend of the finest natural oil consisting of safflower, apricot kernel, sweet almond, jojoba, vitamin E and essential lavender oil. 4oz glass jar.
Product Reviews
RJonas
(Jun 10, 2020 at 11:48 AM)
This oil is lightweight and absorbs well. I use it daily instead of lotion on my dry arms and legs. It goes on more easily than lotion and doesn't feel heavy. And, of course, it smells amazing.
Leslie
(Jun 11, 2023 at 7:16 AM)
I have been using this oil during my pregnancy to try and prevent stretch marks and it is awesome! I mix it with some lotion but it can definitely be used by itself. The bottle has lasted almost the entire 9 months, making this an amazing value! Will buy again.