Room Spray

---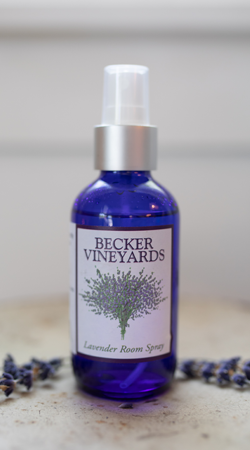 Want instant lavender fragrance in your home? Try using our lavender room spray. Spray on rugs, pillows, curtains, or anywhere in your home or office. Cobalt blue glass bottle with fine mist sprayer. 4oz
Product Reviews
Michael Burnias
(May 31, 2019 at 3:07 PM)
I bought this to spray on my pillow before bed time. It's a wonderful scent to relax to while getting to sleep.
Catherine Gac
(May 7, 2020 at 9:16 AM)
Love the room spray. I actually use it at night on my pillow to aid in sleep! I also use it in my closet and drawers. Fresh and clean smelling. Not overwhelming.
Tarah Smith
(Jun 6, 2020 at 8:38 AM)
Love the fresh smell, so much better than the fake lavender smells you find at other stores!