Cabernet Sauvignon Texas 2015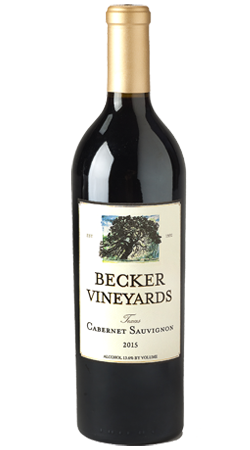 The grapes for this wine came from our top three Cabernet Sauvignon producers including the Wilmeth Vineyard and Canada Family Vineyards. Year in and year out these vineyards continually produce grapes for some of our top award winning wines.
With just a touch of Cabernet Franc and Merlot, this powerhouse Cabernet Sauvignon makes a bold impression on the palate. Deep, sandy loam soils and a long growing season made for great development in flavor and long term structure for this wine.
When we brought the fruit to the winery, it was cold soaked it for 10 days, then slowly the temperature was raised to start the fermentation process. The wild yeast was allowed to begin the fermentation for the first half, and then a cultivated yeast strain was added to finish. The combination of two different yeasts added a rich and complex palate to this wine.
We aged the wine in a mix of American and French oak for a total of 20 months – about 40% of it was new oak.
Wine Specs
Varietal
Cabernet Sauvignon
Sugar
24.5 - 25.0 Harvest Brix
Aging
20 months in both French and American oak, with 40% new
Bottling Date
January 2016
Residual Sugar
Dry - 0.2 g/L
Wine Profile
Tasting Notes
ON THE NOSE: Violets, brown spice, dark cherry with a top note of coffee ON THE PALATE: Red fruit, mineral and brown spice with well integrated tannins finishing with a lingering coffee and earthy note. Lots of subtle herbal and spice notes.
Awards
2018 TEXSOM Int'l Wine Competition - Bronze Medal
Food Pairing Notes
FOOD COMPLEMENTS: Classic rich beef, wild mushroom saute or soup, aged brine cheeses, chocolate and cream based desserts.