Chardonnay Reserve 2017

---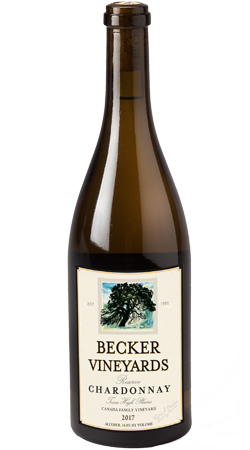 We are, once again, so honored to present our Chardonnay Reserve from the Canada Family Vineyards. Vines ranging in age from 4 years to 35 years, are meticulously maintained by Brenda, Dewayne and Daniel Canada in Plains, TX, just about as far west in the Texas Panhandle as one can drive. The wine is full-bodied, rich with citrus, overripe tree fruit and melons, balanced with the minerality driven from the black, granitic soil in which the grapevines thrive. We take this wine very seriously and are equally meticulous with the fermentation and barrel aging program. French barrels are purchased new for these grapes every year, but a choice selection of new and mildly used barrels is chosen for aging. Two years in French oak barrels lends a buttery nose that quickly opens to Asian pears, a creamy palate of almonds, ripe mango, and a twist of lemon peel.
Aromatics: Almonds, petrichor, buttery nuances with ripe tree fruit and citrus flowers
On the Palate: toasty brioche and ripe tropical fruits, lingering mango and citrus
Enjoy now, age 5-7 years
Serve at 55°F
Wine Specs
Appellation
Texas High Plains
Vineyard Designation
Canada Family Vineyards
Harvest Date
August, 2017
Aging
2 years in 100% French Oak barrels
Fermentation
French Oak barrels
Bottling Date
August, 2019
Residual Sugar
Dry, 0.2 g/L
Wine Profile
Awards
2021 San Francisco Chronicle Wine Competition - Gold Medal, 2020 San Francisco Chronicle Wine Competition - Silver Medal, 2021 HLSR Int'l Wine Competition - Bronze Medal
Vineyard Notes
Canada Family Vineyards, Plains, TX
Food Pairing Notes
Crab cakes, rich pasta dishes, triple cream cheese, roasted vegetables
Product Reviews
Adriana Yocys
(Mar 22, 2020 at 10:16 AM)
Loved this wine...
Mary Patterson
(May 1, 2020 at 2:58 PM)
Love this wine. Always excellent.
Daphne Knochel
(Jun 19, 2020 at 4:52 PM)
This is absolutely my favorite Chardonnay! Very rich and buttery and not over oaked.
Leo Ehring
(Jan 10, 2021 at 9:01 AM)
One of the best
Chaunte Thompson
(Mar 5, 2021 at 9:37 AM)
Best Chardonnay I've ever had!
Don Tate
(Apr 14, 2021 at 11:01 AM)
This is very nice full body Chardonnay. Very buttery, rich with a great mouth feel. One of my all time favorite Chardonnay's!
Christine Parr
(May 4, 2021 at 2:06 PM)
The wine is excellent. Bought a bottle at the store and then ordered five more to be delivered to my home in FL. Arrived in such a short time and no mishaps. Will definitely be ordering more.
JK Huey
(Jul 21, 2021 at 5:06 PM)
Great chardonnay! Tasted it at the winery, which is very beautiful, and loved it. Even bought some to take to my mother-in-law! She loved it too!
Christine
(Jul 21, 2021 at 5:59 PM)
Absolutely wonderful. Bought three bottles. Need to order more.