Gift Box - Two Bottle - Red Wine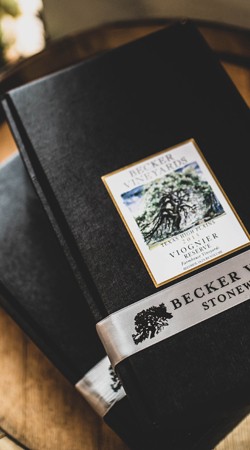 All Gift Box orders will be shipped out within 5 business days of order date, unless customer specifies different request.
2017 Culinaria

Culinaria is one of the most seductive, alluring food friendly wines yet. From the bright red fruit on the nose to the full mouthfeel, this lush, pliant wine caresses your senses with unabashed forwardness.

A celebration of the Culinaria Wine and Food Festival, is a wine that changes each vintage, always with food pairing in mind. This particular vintages boasts Barbera, Mourvedre, Petite Sirah, Merlot and Cabernet Sauvignon from the great vineyards of the Texas Hill Country and Texas High Plains AVAs.

2017 Petite Sirah Reserve

Abounding with decadent flavors, our Petite Sirah is from the Becker Vineyard's Estate vineyard visible from the main entrance. It is exuberant in body and lavish with dark berries, chocolates, tannins and acid. This bold wine is something to get excited over. It's inky purple and tannic structure demand a fabulous dinner.