Herbs d' Provence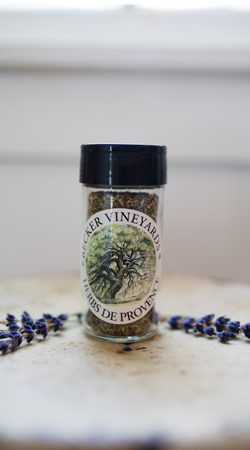 A blend of lavender, basil, rosemary, thyme, parsley, marjoram and chervil. Salt free. Use on chicken, pork, veal, fish, and shirmp. Add 1 tbs to a batch of bread mix for a wonderful herb bread. 4oz jar.
Product Reviews
Sandee Thompson
(Nov 22, 2017 at 8:42 PM)
I Love this with fish 🐠 soooo good. All you need is butter and garlic. Great on chicken 🍗 on the grill or pan sautéed.
Diana Childs
(Jul 15, 2018 at 8:15 PM)
This product is delicious with anything! I have used with all fish, vegetables and eggs. Absolutely a favorite.