Cabernet Sauvignon Iconoclast 2016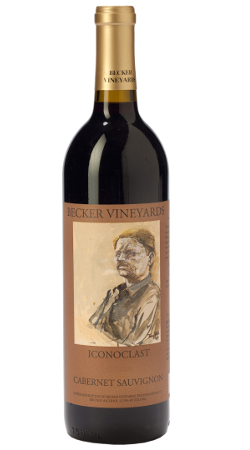 Please note: Due to federal labeling laws this wine can only be shipped to a Texas Address.
Red berry fruit with spice and notes of rich balanced tannins.
Wine Specs
Varietal
Cabernet Sauvignon
Product Reviews
Dan Dunham
(Nov 27, 2017 at 10:38 AM)
My wife and I lived 30 minutes from Napa and Sonoma for 12 years. We spent nearly every weekend and holidays in wine country tasting and drinking everything we could get our hands on. I hold the WSET advanced (level 3) certificate. I mention these things by way of saying that I have a wide background in wines made from vitis vinifera (European) grapes. First, I enjoyed drinking this wine and would buy it again. Given that it's labeled Cabernet Sauvignon, it was not what I expected. The nose and appearance remind me more of Pinot Noir than Cabernet. The wine is fruit forward and the tannins are soft. I think we do middle-America wines a disservice when we compare them to European or Napa wines. They are just not the same. When you buy this wine, drink and enjoy it for what it is; a good, well-made Texas Cabernet.