Gift Box - Three Bottle - Red Wine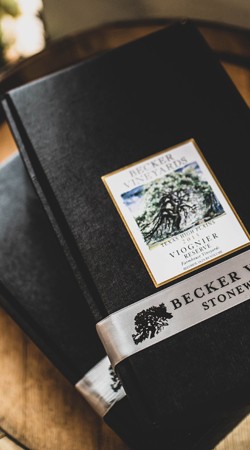 All Gift Box orders will be shipped out within 5 business days of order date, unless customer specifies different request.
2013 Claret - Library Release

The 2013 Claret has been cellared for 3 additional years and now re-released for a special holiday treat!

2015 Tempranillo Reserve

This Tempranillo Reserve is a blend of outstanding Tempranillo vineyards from the Texas High Plains. The majority of the grapes were sourced from Farmhouse Vineyards in Meadow, TX and Diamante Doble Vineyards in Tokio, TX.

2015 Prairie Rotie

This Prairie Rotie is a blend of Mourvedre and Carignan from Reddy Vineyards located in the Texas High Plains with Merlot, Mourvedre and Barbera from Texas Hill Country's Drew Tallent and Becker's Estate and Peter's Prairie vineyards.
Product Reviews
Nancy Goldey
(Dec 11, 2018 at 3:37 PM)
Have liked these in the past