Port Non-Vintage

---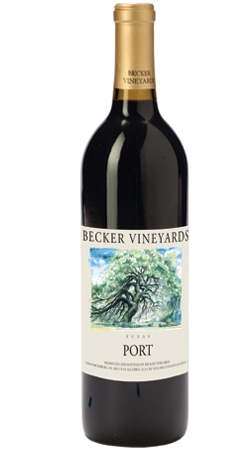 A Port for any storm. The style of our Non-Vintage port is called Solera – simply put, a blend that incorporates finished wine over a number of years. Our winemaker selects a small portion of the port wine being made that year to add to the Solara Port barrels – gradually increasing and aging over five years. The result is an incredibly rich tapestry of flavors, dark notes of fruit on top of a broad range of nuance brought about by the successive years of age.
The flavors of herbs, hazelnuts, rich dark coffee and figs comes forward on the nose and palate to display a full body and rich fruit syrup finish.
Aromatics: Dark coffee, mild chocolate and hazelnut with raspberry jam
On the Palate: Rich layers of sweet red fruit, chocolate and nuts with a lingering finish of fig and plum
Wine Specs
Aging
Solera style, 5 years
Residual Sugar
Sweet, 112 g/L
Wine Profile
Food Pairing Notes
Chocolate dessert, hard cheeses or soft-ripened cheeses
Product Reviews
Krisanne Cromar
(Feb 1, 2020 at 1:04 PM)
We visited the vineyard in January and loved the Port so we had to get more!
PAUL SUMRALL
(Jul 8, 2020 at 8:23 AM)
This is by far the best Port around... my husband loves a lass of port before bed every night so we tend to POUR through a lot of it. Do you own taste test, you'll see : )
John Nicholson
(Sep 10, 2020 at 11:49 AM)
An excellent Port
Tim S Jeanes
(Dec 20, 2020 at 9:13 AM)
Absolutely the best Port around!
Louise Nellums
(Mar 1, 2021 at 8:35 AM)
Lovely mellow port... this sailor will definitely be adding this to her "port" of call 😋
Jp
(Apr 2, 2021 at 9:31 PM)
Does this wine have any leavening agents in it?