Virtual Tasting 3 Pack - Week 62

---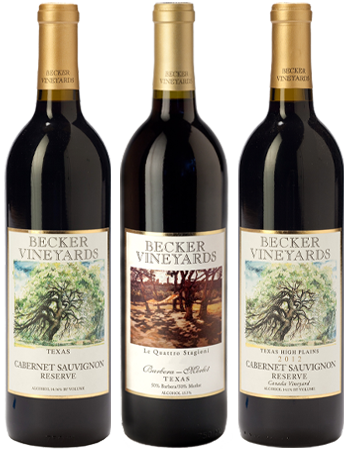 We went into the Library Cellar Again!
Week 62 - 2012 Vintage Beauties
LIMITED NUMBER AVAILABLE!
$175.00
Bundle Price
INCLUDES UPS Ground Shipping

2012 Cabernet Sauvignon Reserve
Silver Medal - 2014 San Francisco Int'l Wine Competition

2012 Barbera Merlot
Le Quattro Stagione
2012 Cabernet Sauvignon Reserve
Canada Family Vineyard
Virtual Tasting Schedule:
Wednesday, June 9th
5:30pm
ALL three wines will be tasted together!
All virtual tastings will be conducted through Facebook live.
*Please keep in mind your wines may arrive too late to participate in the virtual tasting sessions depending on when order is placed.