Riesling 2016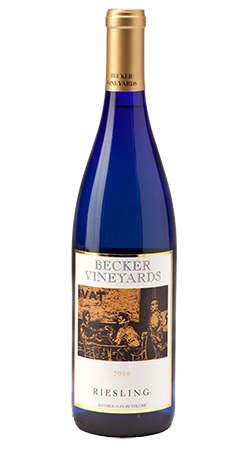 At harvest a small portion of the Riesling grapes (about 20 %) are picked "green" – which means they are taken about 2 weeks prior to the rest of the grapes. This portion has lower sugar and higher acid, which is used to give the final wine some structure from the natural acid in the grape.
This Riesling is a fine example of the fruit end of the wine with lots of green apple and heavy floras as well as a sublime note of citrus in the mouth. This is more "New World" style, which means favor the fruit component and floral compotes of the wine.
Aromatics: Floral notes, green apple, with a hint of sitrus flowers
On the Palate: Rich, sweet gooseberries and white cranberries, lime peel and Granny Smith apples
Wine Specs
Sugar
Harvest Brix: 22.5 - 24.5
Fermentation
Stainless Steel
Residual Sugar
Sweet, 73 g/L
Wine Profile
Food Pairing Notes
Spicy Asian cuisine, TexMex, rich butter sauces, hearty German fare.
Other Notes
SKU 644412000502